Upgrade Your Well-Being with Data Insights & Virtual Support
We'll help you develop an action plan and set appropriate goals to move your well-being forward. 
Take Your Well-Being Quiz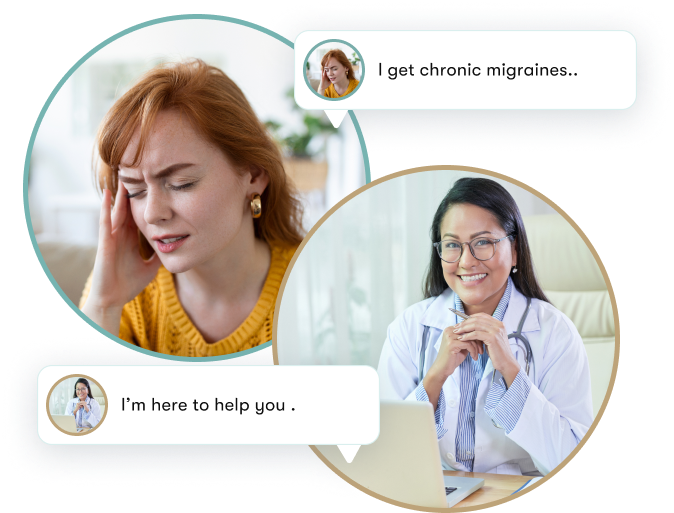 How it Works: Delivering You to Your Best Well Self
Create an Account
Create your free account and complete your health profile.
Personal Health Wellness Assessment
Take your personal wellness assessment and score your well-being.
Book Virtual Consultation
Book your virtual consultation with your preferred health advocate.
Preventative Treatment
Receive a personalized well-being treatment with 1:1 ongoing support
Track Your Progress and Receive Actionable Data Insights
Easily self-assess how your well-being rates and receive immediate personalized feedback with tailored well-being treatment to address any areas of well-being where they may need extra support.
Take Your Well-Being Quiz
We Work With a Variety of Well-Being Providers
Committed to Your Well-Being
Our network of wellness providers want to inspire and enable you and out your well-being as their priority.
Screened and Vetted Credentials
All providers are screened which means we confirm status with their reported Regulatory Board or Professional Association.
Diversity and Inclusion
We work hard to ensure that all faces of life are represented not only in care but for those that offer care.
Take Your Well-Being Quiz
Personalized Preventive Care to Help You to Your Best Well Self
Our registered nurses who act as your personal health advocates are here to help you uncover what may be causing your symptoms.
Preventative health plays an important part in the healthcare system but we cannot serve all symptoms especially those requiring medical intervention and urgent care.
Work with My Well Self to Address Issues like:
Sleep Disorders
Burnout
Back pain
Hot Flashes
Irregular Menstruation
Migraines
Acne
Fatigue
Anxiety
Muscle Spasms
Bloating
Recurrent UTIs
Seek medical intervention and urgent care for issues like:
Increasing Heart Pain
Severe Pain
Worsening Migraines
High Fever
Shortness of Breath
Some of the things you may want to know
We answered questions so you don't have to ask them
This overall assessment can help you determine where you are in each aspect of wellbeing and point to areas where you might want to make changes.
We'll ask you 10 simple questions. Don't overthink your answers—just select how you feel today. Your answers will be emailed to you.
After you take your health assessment, you'll be provided with your rating via email along with some general feedback recognizing the positive aspects you already have going for you and suggestions to improve your well-being.
If you decide to use our platform to improve your well-being our team of accredited health advocates support you in your well-being journey and help you make better informed decisions with care, support and education.
The initial rate is $125 which includes ONE 45 minute initial consultation to discuss your well-being needs in addition to TWO 15 minute follow ups to keep you on track.
Yes! We offer monthly 30-minute consults with your health advocate for personalized tracking and recommended updates to care plan. This costs $40 per month.
Our health advocates are registered nurses who are trained to conduct a general assessment of your lived experience, collaborate on goal setting and provide recommendations of care providers for you to see based on discussion.
In some cases, the consultation with your health advocate may be covered under your health spending account (HAS). We suggest you contact your insurance provider and confirm your coverage.
Sign up for our mailing list to get latest updates and offers